Waheed Adam - Group Chief Executive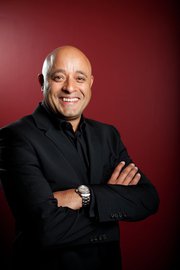 Waheed Adam is, and has been an entrepreneur since a primary school student – always identifying opportunities to earn a living. Working his way through school, and after studying at Wits for 1 ½ years doing his BA LLB Degree, Waheed decided to convert his part-time job of Supervising outbound call centres in the Home Improvement Industry, to a full time one of Sales and Marketing. However, due to his age and apartheid, the prospects of advancement within the company were bleak. So, at 22, the year being 1988, Waheed started his first company of what is known today as the Prime Group. His marketing abilities and his determination drove the Prime Group from strength to strength making them one of the major players in the Home Improvement Industry. Waheed has trained hundreds of people in Sales, Motivation and Management Programs, and operates his companies with an open-door policy. He was also nominated by his staff and became one of six finalists of the Nationwide Competition "Boss of the Year" in 1999.
Over the years the Group has also diversified into the Redecoration Industry, Financial Advisory Services, Property, and the Mobile Telephony Industry.
Greg Brophy - Group Executive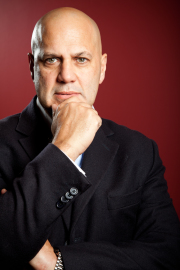 Greg Brophy developed his early skills at the Argus Newspaper Company which at the time was owned by the Anglo American Group. This experience imparted to him big company structure, process, sound corporate governance and the ability to negotiate with several big trade unions, during which time he earned a reputation for integrity and fairness. The group was sold to Sir Anthony O' Reilly and its name changed to Independent News and Media. After a purge of management across all levels by Sir Anthony's management "Guru' Chris Tippler, Greg was promoted to Deputy MD of Independent Newspapers, Cape Town and became responsible for all revenue sources of the newspapers including advertising and circulation. He led the company's venture, as MD of Independent Digital, in the digital media world and in the process launched IOL which during his reign was the no. 1 portal in SA and he also bought the majority shares of iTouch, SA on behalf of Independent News + Media. iTouch soon became one of South Africa's international success stories as result of rapid international growth and a successful listing on the London Stock Exchange.
Greg's entrepreneurial abilities continued to impress as he built the SA region to become the third biggest player, contribution to profit, out of the groups 53 country operations.